Uganda Bird Watching tour
Sipi, on Mount Elgon is a wonderful place for bird watchers
Uganda is blessed with a huge bird population of very many different species. Over 1000 different Bird species can be found in Uganda. Would you like to go on a bird watching tour in Uganda? Come with us, we will bring you to places where you can find different species of our birds.
In Sipi you can also enjoy the world-renowned activity of Bird watching. For Birdwatchers, we offer our experience and take you to places where you will have a better chance to spot undisturbed birds.
More than 450 species can be found in the Sipi region and Mount Elgon. From the smallest birds like the Mustached Green Tinkerbird, Swallows to Falcons, many others, can be seen in Sipi.
Birds like the black-collared Apalis, Black-shouldered Kite, Lammergeyer, Jacksons Francolin, and Tacazze sunbird are found only in the region of Mount Elgon.
For bird lovers, this is a great place in Uganda to go for birding. The Sipi region is less densely populated and has less human activity, which is a positive effect on the environment. Because Mount Elgon is also a National Park, there are certain regulations. All the aspects together have a positive impact on bigger bird populations, which is a huge benefit for bird watchers.
There are many opportunities to find a quiet place where birds gather undisturbed.
We know some of such places and we are happy to take you there, for your special bird-watching experience. Come on your birding tour with us.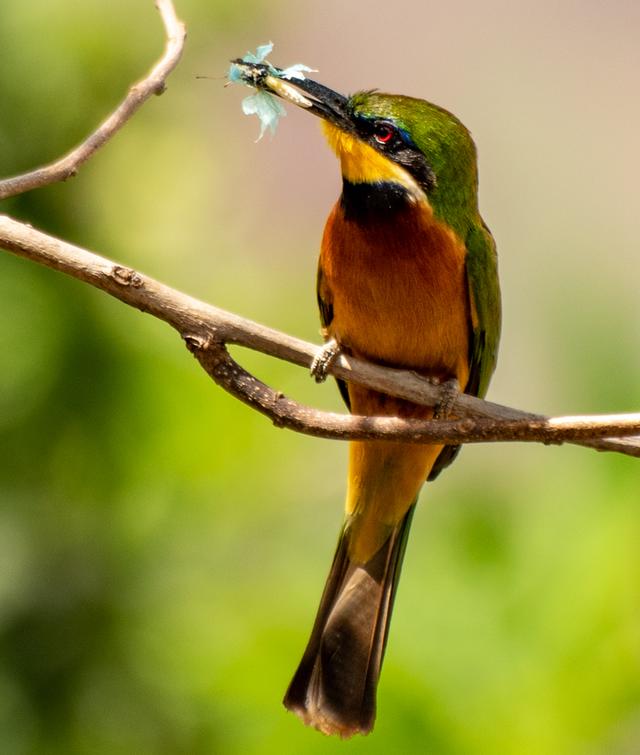 Price per Person
Foreigner: $ 30,- / UGX 105,000
Ugandans: $ 20,- / UGX 70.000