Where to stay in Sipi
accommodations in Sipi
There are many activities to experience in Sipi and we welcome you to visit this beautiful region. For your comfort, there are several accommodations in Sipi available and we are here to help you to choose the right accommodation for your stay.
You are welcome to stay for as long as you visit the Sipi region.
We know the accommodations very well and we can recommend the best option for you according to your budget, from luxurious lodges to camping grounds.
We recommend the accommodation based on where you can get the best service for your money.
Check out the video below for an overview
↓
Rafiki Lodge Sipi is a midrange-luxury lodge, consisting of Family Cottages, Honeymoon Suites, Bandas, and Basic Rooms accommodations.
Each accommodation is individually designed with a thoughtful perspective view of Sipi Falls and the Valley.
​
At Rafiki Lodge Sipi you will experience intimate fireside dining.
The Lodge offers a comfortable reading lounge, an airy veranda, and a bar stocked with beers, wines, and a fine selection of other alcoholic and nonalcoholic drinks.
Price range:
The basic room starts at $25,- B&B
Self contained cottage:
1 Person: $75,- B&B
2 Persons: $100,- B&B
Tripple Room: $150,- B&B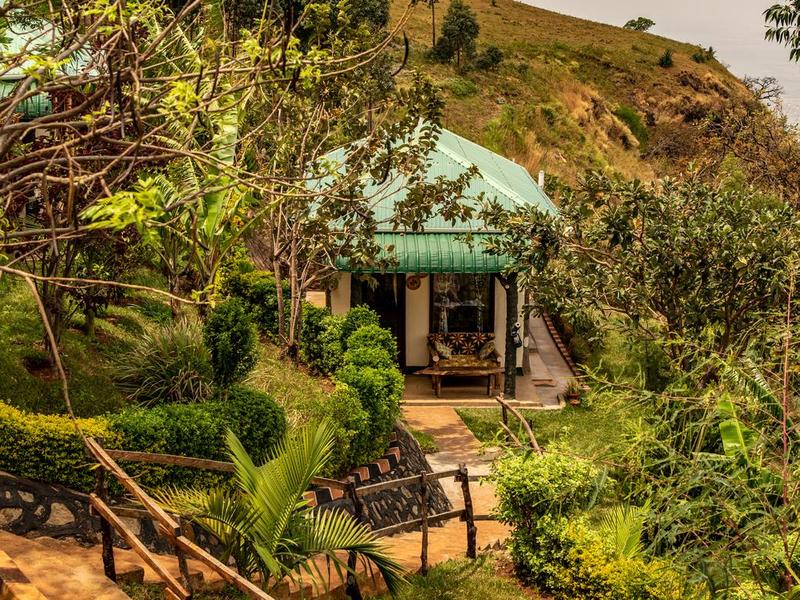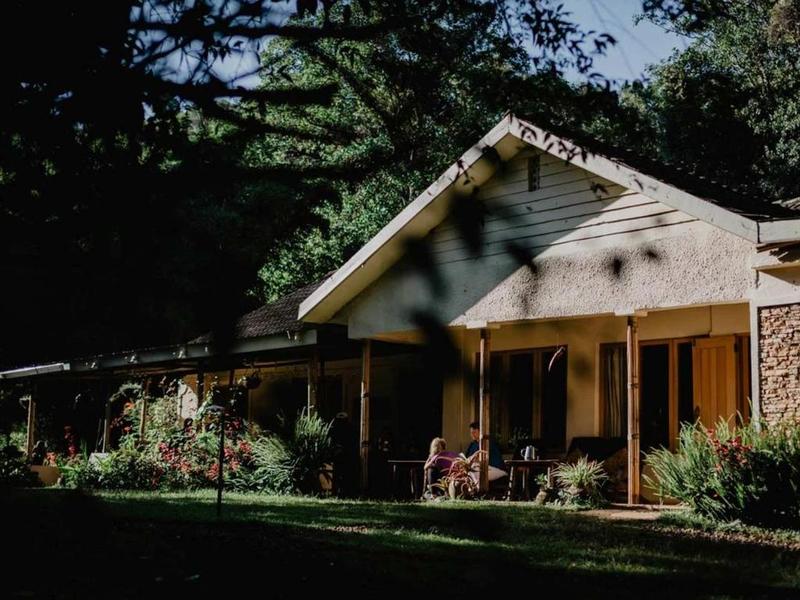 Sipi River Lodge is a luxury lodge found in Sipi falls region.
A nice view on nearby waterfalls with safe and comfortable rooms.
There are also en suite rooms such as those that have elegant designs, offering better views of the waterfalls.
There are various facilities provided by this lodge like the stylish bar, nice veranda, a reading lounge, a dining room.
Price range:
Riverside cottage:
1 Person: $80,- HB
2 Persons each: $64,- HB
Waterfall cottage:
1 Person: $165,- HB
2 Persons each: $120,- HB
This is a moderate/midrange resort located on the cliff close to the waterfall.
Sipi Falls Lodge has several comfortable thatched cottages which are equipped with private facilities.
A very good restaurant provides local and international cuisine. It offers a nice area where you can enjoy your meals and drinks.
Sipi Falls Lodge is a great place to stay on your tour to sipi falls. The rooms are classified as double, single, twin, triple, family occupancy, providing a nice view of the green vegetation and the romantic and beautiful waterfalls.
Price range:
Cottage:
1 Person: $50,- B&B
2 Persons: $60,- B&B
others upon request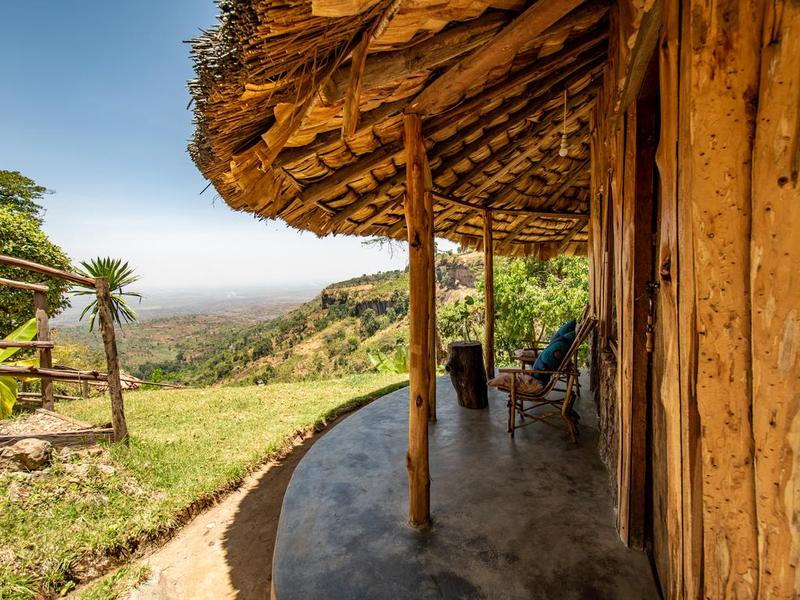 Lacam Lodge is a midrange lodge. Located on the cliff with a great view of the Sipi Falls, it is an impressive lodge to stay in.
Wooden Bandas made of timber and grass thatched, where some of the rooms are self-contained with bathrooms and toilets en suite. The lodge also offers non-self-contained Bandas for a lower rate than the self-contained rooms.
The lodge also offers space for camping where clients can pitch their tents.
Price range:
Cottage:
1 Person: $100,- B&B
2 Persons: $120,- B&B
Located on the slopes of mountain Elgon. The Hotel offers different rooms for midrange and budget travelers.
'Noah's Ark Sipi Falls Resort' offers space for tents to accommodate budget travelers.
Price range:
Single room $29,- / UGX 100.000
Double room $43,-  UGX 150.000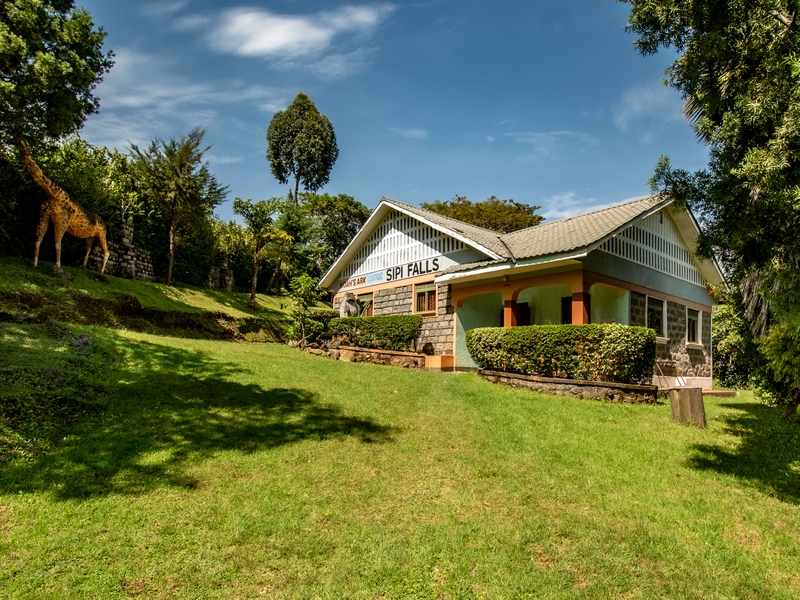 Crows Nest Rest Camp is a campsite for budget travelers, and it overlooks the 3 amazing Sipi waterfalls and other great sceneries like Mount Elgon peaks.
The local staff of this place is good and friendly.
Crowns Nest has a small restaurant with a great view of the waterfalls.
Price range:
Dometry:
Single room: $9,- / UGX 30.000
Double room: $17,- / UGX 60.000
Camping ground:
per Person $6,-/ UGX 20.000
with own tent
Located in Kapchorwa on Mount Elgon, Home of Friends offers different accommodations from single room to family cottage.
Home of Friends is a moderate/midrange guest house.
The accommodation offers several sports, like Mountain biking, running and volleyball.
Services are available from B&B to Full Board
At times one has a chance to meet the runners champions.
Price range:
Standard room starting from:
Single room: $40,- B&B
Double room: $45,- B&B
Deluxe room starting from:
Single room: $50,- B&B
Double room: $55,-B&B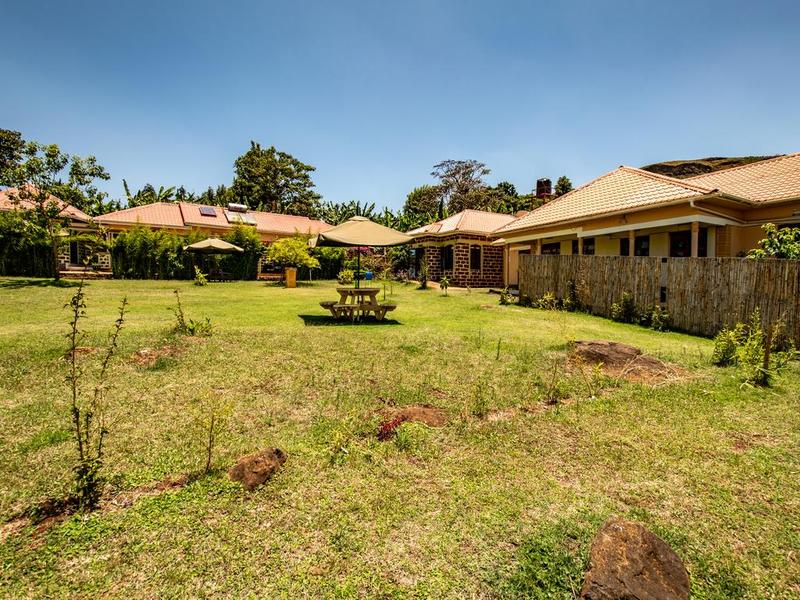 The prices are subjected and can change
Feel free to send your request
The prices are subjected and can change