A wonderful experience to end or begin the day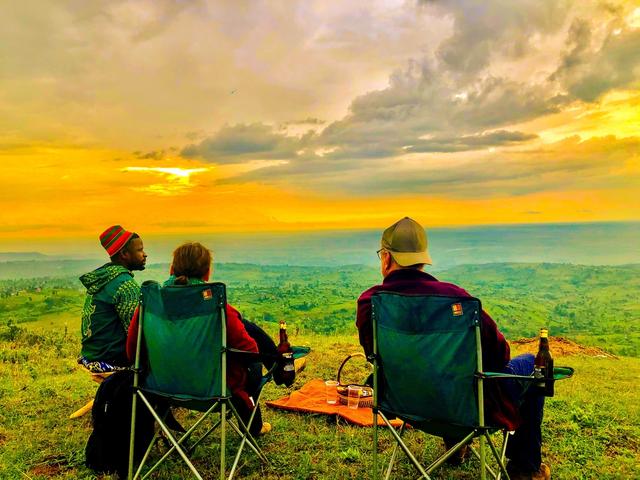 Sunset walks in Sipi falls are a romantic and relaxing experience. From the lodge of your residence, we will guide you to a plateau, which is a special place. From this location you will have an amazing view of the Karamoja flatlands, the slopes of Mount Elgon and the waterfalls.
At this place, you will have the opportunity to observe the surroundings and the sun setting behind the horizon on days with clear visibility. Even though on other days the sun disappears in the clouds over the flat lands it is still a worthy experience to spend time at this magnificent place.  Sometimes you can have a chance to see Monkeys visiting this place too.
This spot is so romantic, that many marriage proposals have been made here.
The sunrise tours are at the same place, where you can enjoy the colorful sky painted colorfully by the rising sun.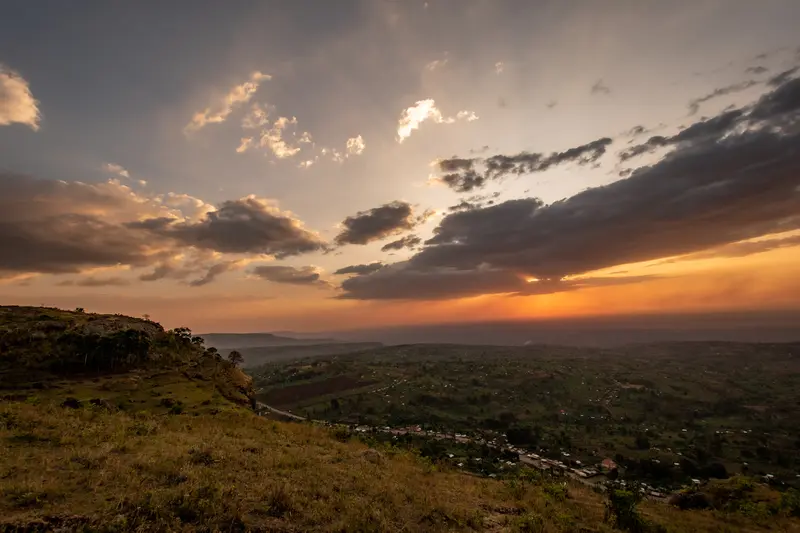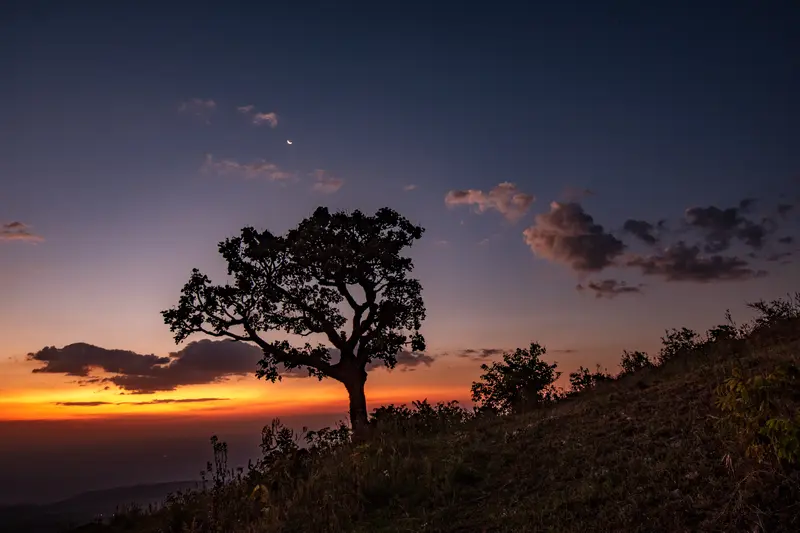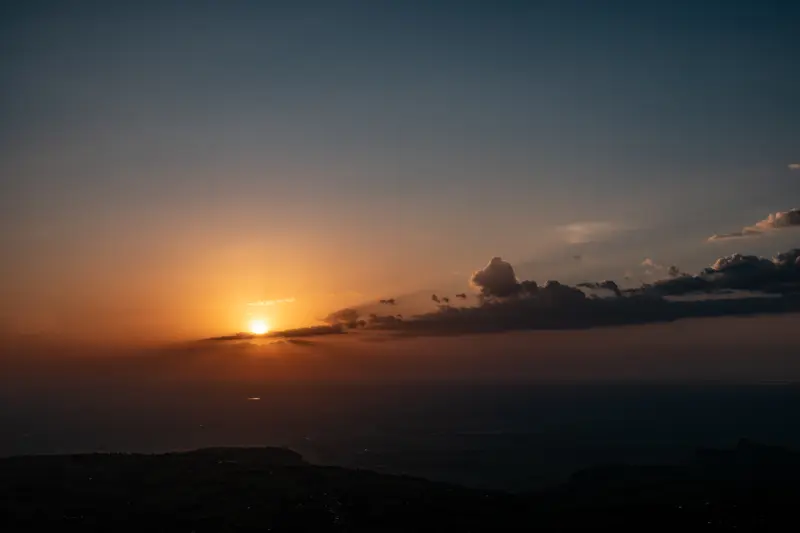 Price per Person
Foreigner: $6,- / UGX 22.000
Ugandan: $4,- / UGX 15.000