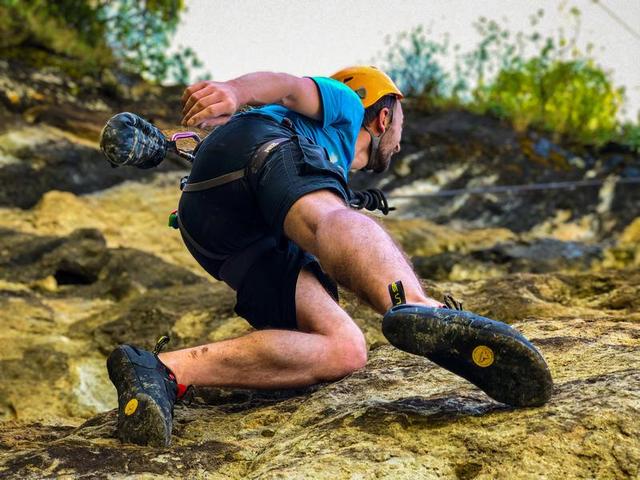 For rock climbers, Sipi offers several routes for climbers of different levels.
The routes are from easy to difficult and there are 14 routes in total. One can easily spend more than 3 hours climbing the different routes.
Climbing gear is provided at the place. Experienced instructors are there to brief you and take care of all safety aspects.
The "Mountain Climbers Uganda" has approved the instructors at the place, of the safety and the use of the right gear as well.
Rock climbing in Sipi is a lot of fun and adventure when done the right way. It is a great exercise for the body as well. Rock climbing in Sipi is not very much known yet, which has the benefit of having fewer rock climbers at the spot at the time.
Price per Person
Foreigner $ 40,- / UGX 150.000
Ugandans: $ 37,- / UGX 130.000