Sisiyi Waterfalls on Mount Elgon
Sisiyi Falls is the hidden treasure of the east and are found in Bulambuli District near Mbale City and Kapchorwa District.
Sisiyi waterfalls are often mistaken by many travelers because of the very similar name to the famous Sipi Falls.
These breathtaking waterfalls are found in Eastern Uganda, in the Buyaga sub-county of Bulambuli District. The fascinating waterfalls are just a short distance along the highway to the Districts of Kapchorwa, Sironko, Moroto, and Bulambuli making it a wonderful stop during your Ugandan Safari to Mount Elgon, Sipi Falls.
Apart from the locals of Bukibologoto Village around the falls this beautiful destination is not well known compared to the Sipi Falls at the edge of Mount Elgon. Most of the time people mention Sisiyi Falls and others think that they are trying to say, Sipi Falls.
When you are almost reaching the Falls, you will be welcomed by a white Streak against a verdant hilly background and the roaring sound of the cascading waterfalls.
Sisiyi Falls actually developed its name from the ever-flowing waters because its believed that the waterfalls never run dry during the dry season, but reduce the volume.
The waterfall pours its water at about 100 meters down the high Sisiyi cliff off the crated Lake on the Summit of the magnificent Mount Elgon, emitting a stream-like splatter.
Honestly, this is one of the most magnificent falls you can explore on your Ugandan Safari. If you tour this area, you will enjoy the sights of the verdant coffee plantations, banana farms, and a forest of fig trees.
Interesting is when you take the upper loop trail for about 3 to 4 hours. You will enjoy the distant views of Elgon, Slopes, Karamoja plains, Soroti region, and Pian Upe Wildlife Reserve.
While taking the upper loop hike you get the opportunity to interact with the local community and also see or learn how they make their local spirits / Gin (Uganda Waragi)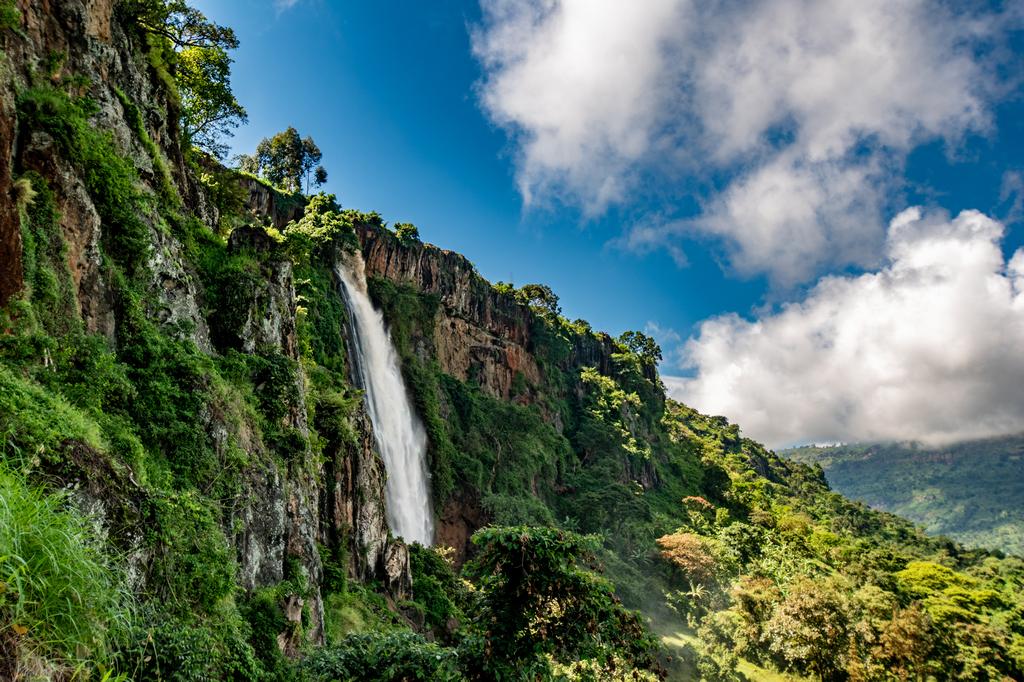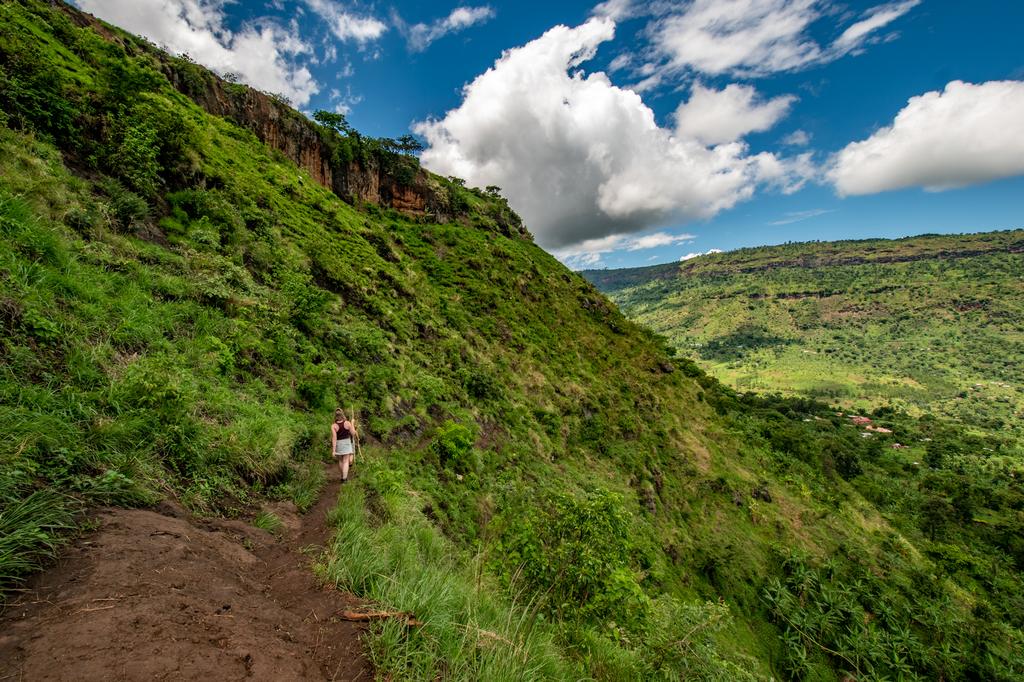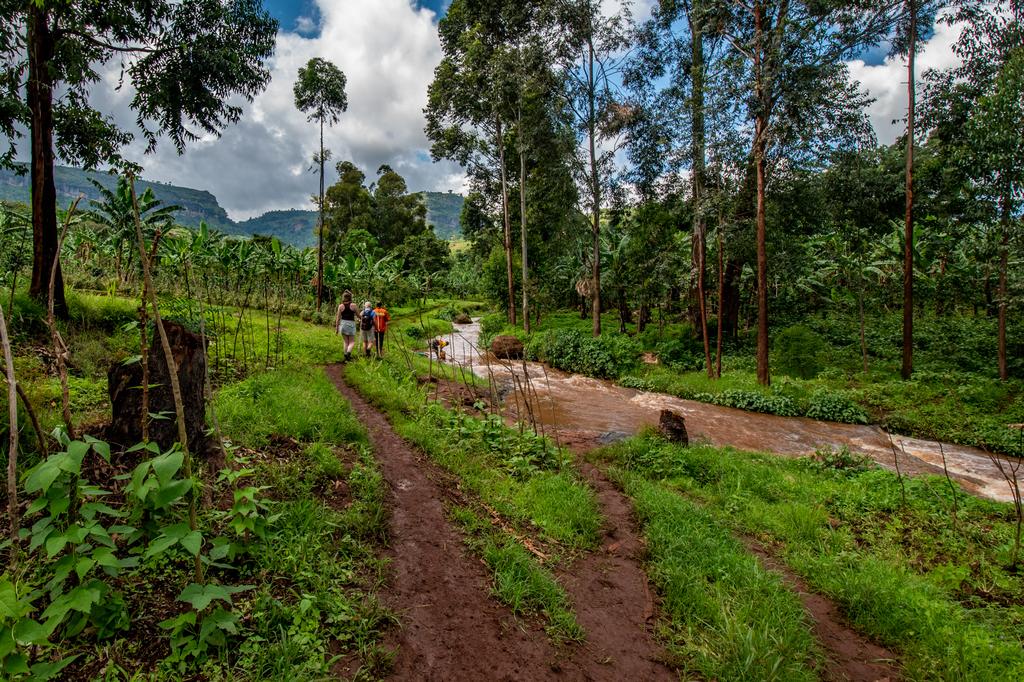 Where to stay at the Sisiyi Falls
Sisiyi Falls has only one accommodation option with cottages and camping grounds. The cottages are around the Falls constructed to accommodate visitors allowing them to enjoy the sounds of the gulping waterfalls.
The artificial forest of Eucalyptus trees and huge fig trees at the Sisiyi Falls Resort offers a cooling canopy and expansive trimmed lawns suitable for picnics and camping for more than 200 people.
The place is very inviting for relaxing outdoor activities and games.
It is recommended to bring warm clothes as it can get very cold at night.
The price for this activity including the fees is, for
Foreigners: $25,- / UGX 87500,-
Ugandans: $20,- / UGX 70000,-