When visiting Sipi you have a great opportunity to join us for a coffee tour of local farmers. The farmers will take you through the process of planting of the coffee from the nursery beds, into the coffee trees and harvesting. You will learn about the ins and outs of organic arabica coffee.
On our coffee tour you will also see how coffee beans are harvested and dried. After removing the shell in a hulling process, you will roast the coffee beans on open fire. When the beans are nicely roasted, we will grind the beans and brew the coffee in different traditional ways. Finally come the best part of the coffee tour, the enjoying of your own made coffee.
If you would like to support the local farmers, you can do by purchasing some coffee to take back home. This coffee tour helps in supporting the farmers who are also proud of showing their specialty in coffee production. Additionally, you will experience the life of the local people of the Sipi region.
Price per Person
Foreigner: $15,- / UGX 55.000
Ugandans: $10,- / UGX 35.000
Price per Person for coffee & cake
Foreigner: $19,- / UGX 66.500
Ugandans: $13,- / UGX 45.000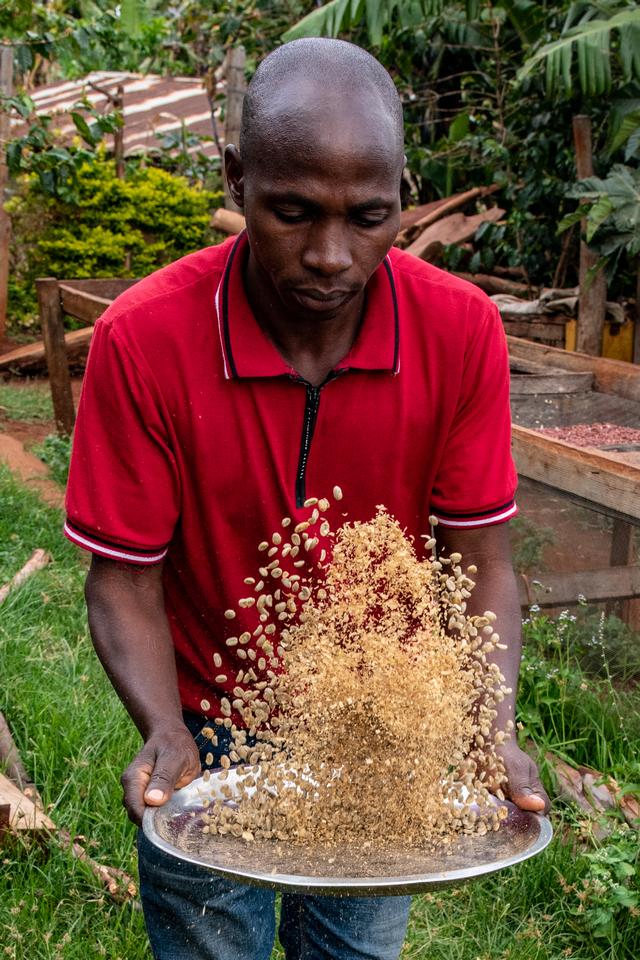 Price per Person
Foreigner: $15,- / UGX 55.000
Ugandans: $10,- / UGX 35.000
Price per Person for coffee & cake
Foreigner: $19,- / UGX 66.500
Ugandans: $13,- / UGX 45.000