When visiting Sipi you have a great opportunity to join us for a Sipi Falls coffee tour of local farmers. The farmers will take you through the process of planting of the coffee from the nursery beds, into the coffee trees and harvesting. You will learn about the ins and outs of organic arabica coffee.
On our coffee tour you will also see how coffee beans are harvested and dried. After removing the shell in a hulling process, you will roast the coffee beans on open fire. When the beans are nicely roasted, we will grind the beans and brew the coffee in different traditional ways. Finally come the best part of the coffee tour, the enjoying of your own made coffee.
If you would like to support the local farmers, you can do by purchasing some coffee to take back home. This coffee tour helps in supporting the farmers who are also proud of showing their specialty in coffee production. Additionally, you will experience the life of the local people of the Sipi region.
Price per Person
for the coffee tour experience
Foreigner: $15,- / UGX 55.000
Ugandans: $10,- / UGX 35.000
Price per Person
for coffee plantation tour and a cake to your cup of coffee
Foreigner: $19,- / UGX 66.500
Ugandans: $13,- / UGX 45.000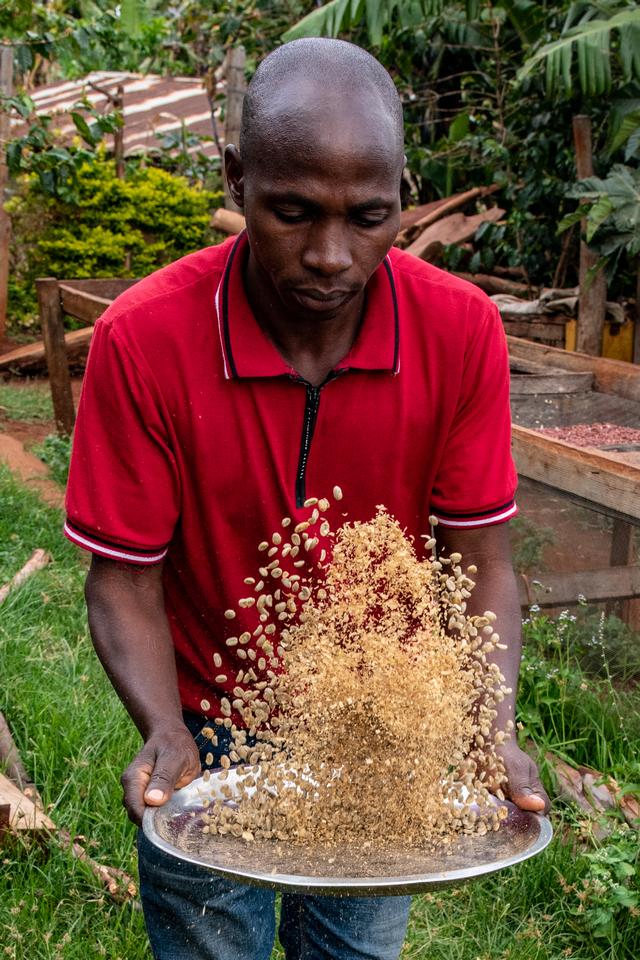 Price per Person
for the coffee tour experience
Foreigner: $15,- / UGX 55.000
Ugandans: $10,- / UGX 35.000
Price per Person
for coffee plantation tour and a cake to your cup of coffee
Foreigner: $19,- / UGX 66.500
Ugandans: $13,- / UGX 45.000
All you need to know about Sipi Falls coffee and the history of coffee!
Of course, we shall start with a history and a story of coffee before we dive into Sipi Falls coffee and we shall make sure we answer all your questions below about coffee.
The History of Coffee
Did you know that coffee started just with a cheerful goat in the wild areas of Ethiopia?
The great Ethiopian legend said coffee was discovered by a man named Kaldi, a herder who found his goats eating the red cherries and the goats didn't sleep that night making a lot of noise the whole night.
Coffee was first taken care of and traded in Arabian Peninsula around the 16th century. It was popular in Persia, Turkey, Syria, and Egypt.
The Ottoman Turks introduced coffee to the glorious Constantinople center. All the historians believe that the rapid emergence of coffee shops in Constantinople is the first one in this part of the world.
Shortly these places became hotspots for political debates while enjoying this praise drink!
The golden era of coffee in Europe was in the 17th century. Social activity places in big cities of England, Arabia, Italy, Germany, Australia, Holland, and France were the coffee houses.
At this time coffee was still adored by a lot of consumers across the globe, but things didn't go well. Coffee was condemned by a local Clergy when it arrives in Venice around 1615, baptizing it the bitter invention of Satan.
But Pope Clement VIII was told to intervene to solve the controversy. And after tasting the beverage, this guy was so enchanted, and he gave it papal approval without a doubt meaning the drink was incredibly delicious!
The first coffee house was opened in England close to Oxford University in 1650 and it was consumed by students for both pleasures and as an energy drink.
In 1668 coffee overtook beer as New York City's adored breakfast drink!
Cafe Procope was the most iconic old cafe in Paris with a must-sip if you happened to visit the city.
Entrepreneurs started to earn profit from coffee in the late 1800s and coffee became a worldwide commodity during that time. And in 1864, Charles and John brothers from Pittsburg started selling roasted coffee in paper bags by the pound.
In 1901, the first Italian commercial espresso machine was introduced and about 36 years later, coffee guru Mas Morgenthaler with his group invented Nescafé in a period of Seven Years of research to come up with a quality cup of coffee.
A lot of names have marked the rich history of this blissful beverage and among them to be remembered is Achille Gaggia who came up with the incredible idea of using a piston in the espresso machine to extract the brew at high pressure by creating a layer of crema on the coffee. Omg! This is how cappuccino was born in 1946, a very awesome drink!
Now the complexity of flavors has made coffee to be a genuine artistic trade today.
The market is now shifting to small, owned coffees and single-origin coffee where consumers are directly in contact with some farmers for easy traceability for the same flavor notes they are looking for, and here comes better pay for the farmers because they do 80% of the whole coffee process till your cup!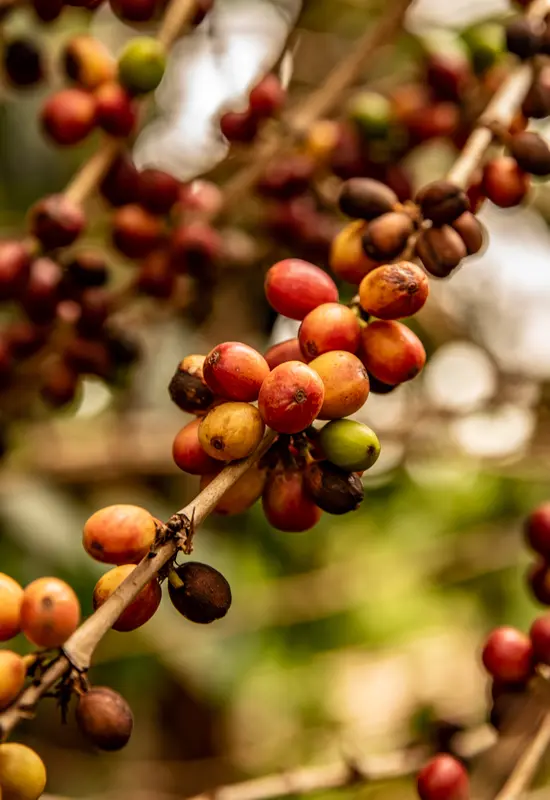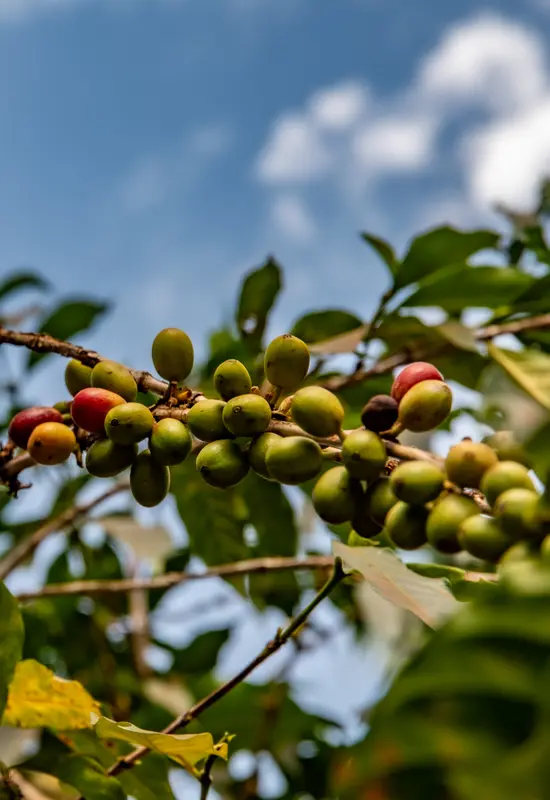 THE HISTORY OF SIPI FALLS COFFEE IN UGANDA
Did you know? That Uganda is a native home to one species of Robusta coffee! But commercial coffee production goes back to the 20th century!
Robusta coffee once grew wild along the northern shores of Lake Victoria and from the 1840s to 1890s, coffee was popular among the Baganda people, whose kingdom was dominated by the Lake Victoria region when Mwanga II signed a treaty with Britain establishing Buganda kingdom as a protectorate of the British East African community.
The Baganda started planting the wild Robusta in their gardens and this coffee was mostly used for traditional and cultural ceremonies by the Baganda people.
The arrival of Europeans in East Africa saw great potential for Robusta coffee and the fertile earth, and they started commoditizing it.
The arrival of Arabica coffee by Asian and European settlers to Uganda in 1914 established the first coffee plantation in the country at that time.
The British government at that time also started large-scale plantations of Robusta coffee and they were also introducing other varieties that were growing in Ethiopia and Malawi.
Arabica coffee production increased in the 1990s because of the liberalization of the coffee industry, a joint leadership in the coffee sector encouraged people to begin serious planting and earning money from Arabica coffee.
A huge amount of this investment took place in the east of Mount Elgon and west of Rwenzori Mountain regions because of the favorable climatic conditions which enable the growth of Arabica coffee!
The volcanic fertile soil surrounding Mount Elgon offers protective coffee farms in the east while the mountains of Rwenzori offer high altitudes great for Arabica coffee.
Both the two regions of production are not well known in the coffee market or world. These two coffee regions lack good infrastructure and this left the coffee farmers with no other choice but to only produce home-processed natural coffees known as dry Ugandan Arabica (DRUGAR). It's a type of natural process where you dry unsorted red cherries just on the ground and the semi-washed (WUGAR) version of DRUGAR.
Given the fact that the sector remains unprepared to enable widespread quality washed processing, recently, there has been a small push from government and private investors building some new wet processing stations like Kawacom (Sipi Falls wet mill) around these Arabica growing regions, encouraging specialty production in those areas.
The coffee farm structure in Uganda is more like that of Kenya and Ethiopia with around 1.7 million households and 5 million people employed in the coffee industry.
The coffee produced in the whole country makes it Uganda's largest export commodity worth $550 million annually.
Uganda has a great opportunity to produce small lots of specialty and high-quality coffee because of its smallholders with fewer than 2.5 hectares with around 85% cultivation.
Most farms in Uganda are owned by families who are also doing subsistence farming and total production remains low, around three-quarters of the population is employed in agriculture.
These families are forced with a lot of guesswork and difficulties to determine the best way to use the small plots of land. It's unfortunate that with too much of a cash crop with low price years, they go hungry.
Almost all the farmers in Uganda use hand pulpers and they are eco-friendly. The Arabica coffees coming from Mount Elgon regions are mostly marketed as Bugisu or Bugishu coffee because of its fruity, winery, and traditional East African tropical fruits notes aftertaste!
And western Arabica is majorly marketed as WUGAR.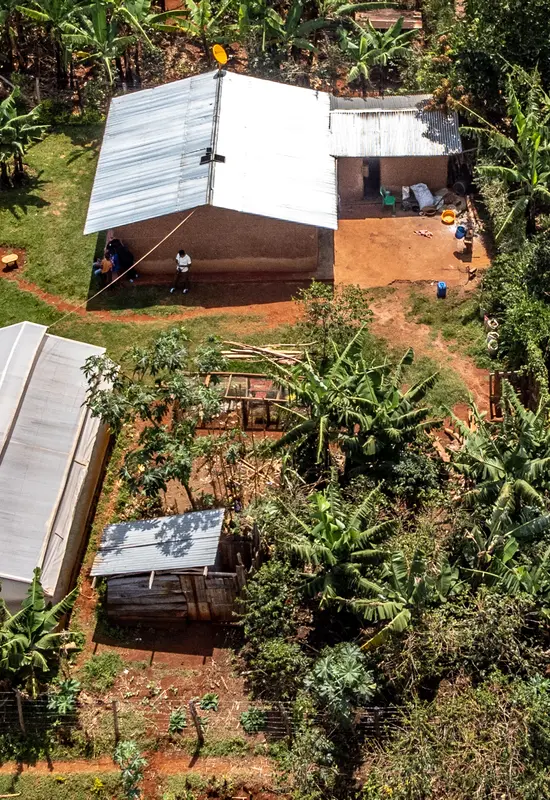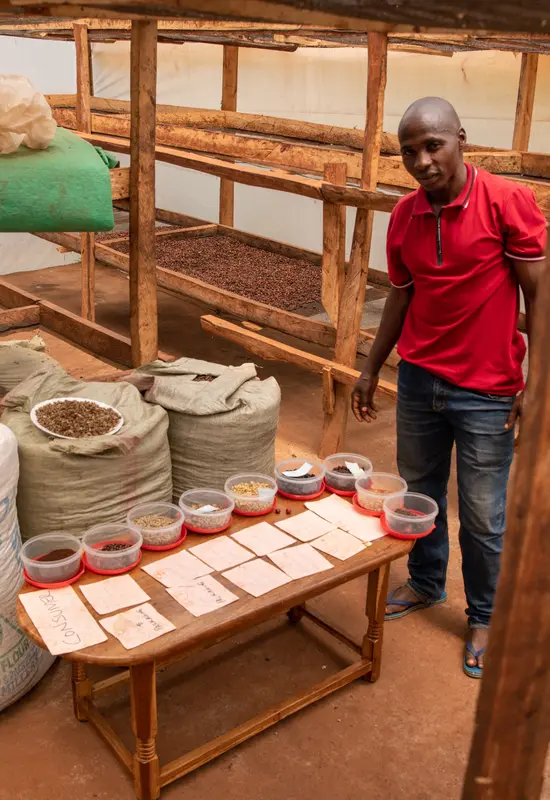 THE STORY OF THE CHEPKUBE (MAGENDO) COFFEE MARKET IN KENYA
My grandfather told us a very interesting story about how he suffered transporting coffee on his head from Uganda to Kenya to sell passing through Mount Elgon's dark forest so that he can provide for his family.
The story that unfolds is a thrilling experience rooting the events of the coffee trade (Magendo) in the remote mountains of Eastern Uganda.
He said that about two decades down the road this live drama still prevails in his memory and never fading memories of ferrying coffee bags through the thick forest, open moorland and dark forest of Mount Masaba (Elgon).
Day and night, there would be many queues of people trailing with coffee on their backs for women and men on their heads.
Seemingly lucrative trade had a magnetic pull on the energies of the young and old, in the environment of Mount Elgon, I still recall doing it 20 times, but poverty was not out of my family.
On the other side, I walked beside the valley of my death because it was a huge scare whenever colleagues were heard to have fallen victim to the many ambushes by pirates.
But of course, surprisingly many succumbed to their swords and spears, and Magendo still went on and on.
"Thank God my grandchildren that I survived and today am sharing with you the story that took place sometime back when I was trying to take care of your parents!", he said.
"Do you know how many kilos I ferried up during my five years?", God knows that time, to be honest records were not kept.
"And of course, in simple math, you can tell if I made the trip 18 times and I was carrying 20 kilos per trip".
He also said prices were very unpredictable and kept on varying over the years and he remembers the average rate of 20 Kenyan shillings.
Here come the great guys, the Kabindo group, who could carry around 35-40 kilos each route.
I believe you know the small black ants. We used to move like them, others going up or down, some coming in continuously or breaking queues and information was exchanged about market prices and of course the security situation.
It was really not an easy business, but fun was part of it all to let your worries away. The Sojourners could sing well-coined songs to keep the team moving!
The MDDs sang several times over long distances from different resting points. He enjoyed being close to them and this could help him not to get tired quickly. I wonder who paid for them. Life was not easy during the trip and jokes were made just to keep people smiling or laughing when the going was tough, but it was enough to stop their lips from cracking.
But others could yell yee be be be be…. Ye atusamo wisamo ye. Meaning stepping in the footsteps of the person in front of you.
Since they were in queues no one could waste time stopping if they had a bubbling stomach or discomfort.
There was small bargaining in Swahili before the transactions were made in the bush near the Suam border town and after that, people could again buy a lot of things like mattresses, blankets, record players, and radios among others.
Anything bought was again carried on the head back home and at this trailing back, people could play their cassettes at a full sound, and they sing Kewli kewli deep into the nights and early mornings.
And the best dancing places were the bamboo forest and the dancing styles by that time were very distinct and no one could remain quiet or seated when the music is played!
The music played most was from the Luo, Kikuye, and Bukhusu like the kyebukube ye soka yamamendo owo… Sindulu safuga kusaka kyebukube. And not forgetting one other interesting one, Ekinesi nadudu yaya wabakina… Sinaga Sange Ndudu Zesi wayila. This could drive people so crazy by twisting their waist muscles and sweating as if they are in a gym.
He added that" there is time for everything", the Bible said amidst this happiness there are times of tears and sorrow. Musako was a threatening word to hear by then, Musako is well known in Kenya and to also many other Ugandans who happen to work there. The day he will never forget is when they caught up with his friend Chesakit and just after a few miles, they lost their coffees in confusion after a stampede at the border.
And they camped in the nearby pine forest, but little did they know that it was of Musako. Many of them ran for their lives and his neighbor the late Cheptegei was also in deep sleep position inside a gun sisal bag the Kenyan police grabbed him and others, and they were brought to an unknown location for some four good months of hard labor which later became a prison farm.
Actually, he said it was not his day because he woke up very fast and ran inside the dark pine forest dodging tree stumps with a narrow escape!
In his own words, he said, "Magendo you are gone and may you rest in peace even if many hated you, I will, of course, remember you for the small nice ventures of my life! I toured the darkest corners and open moorlands of Mount Elgon because of you Magendo. You cushioned me to face some tough challenges that have come into my life. Life is a journey my grandchildren not a destination!"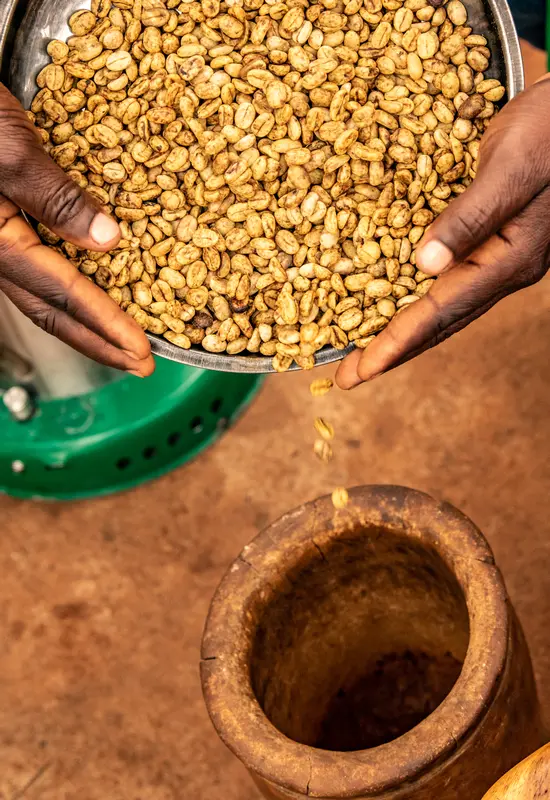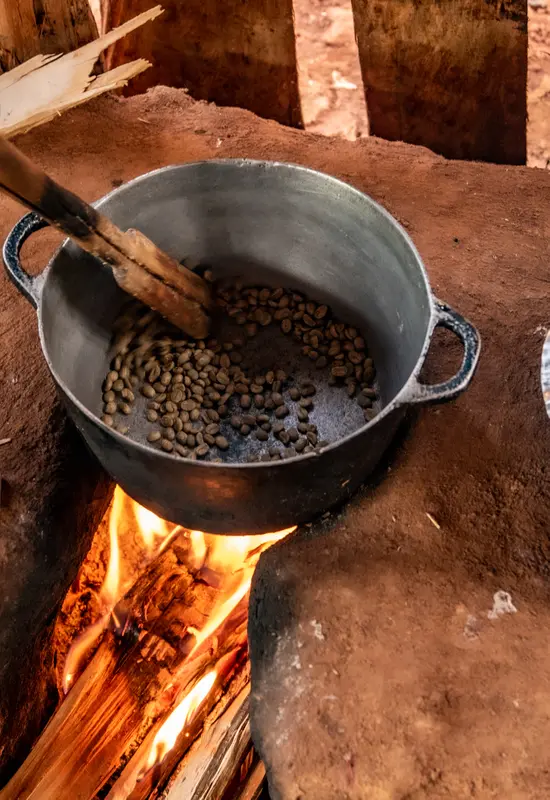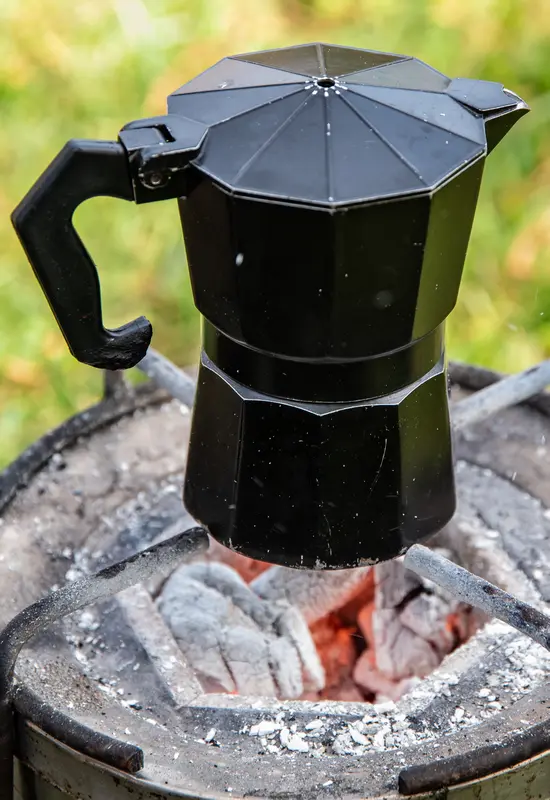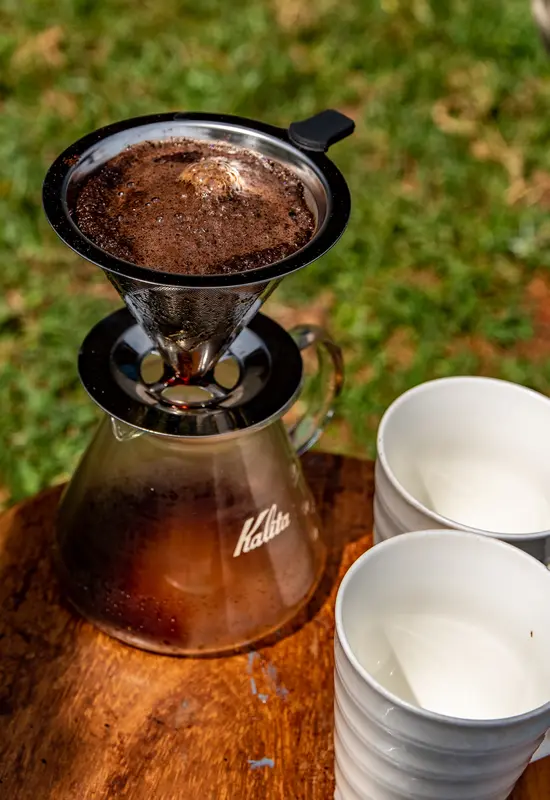 What is a coffee tour
Sipi coffee plantation tour is a fun and practical experience in the Sipi community where you will learn all the lifestyle of a coffee tree and get the chance to trace up the story from the seed, farm, and to your cup at one of the families of Joel Kaburu, a passionate coffee farmer at the edge of Mount Elgon in Sipi village.
And if it's a coffee season, the Sipi coffee guided tour will show you how coffee beans are grown, harvested, and processed into a hot beverage that many people love to kick start their day with and the most interesting part is that all our Sipi Falls coffee tours end up with a lovely cup of coffee freshly roasted, brewed and served fresh from the coffee house in Sipi village!
The Sipi Falls coffee tour near Kapchorwa gives you a master-class experience of all the 10 stages of coffee.
The best coffee tours in Uganda are done here at Sipi Falls, Mount Elgon and they help to generate some income for the communities who encourage the growth of this cash crop in their small farmlands.
The coffee tourism in Uganda
Did you know that over 25 million families in the world relate to coffee production worldwide? To make it worst, many of them are unable to get better pay for the coffee they produce yet they do 80% of the work. Some justice must be done to them for better earnings to enable them to produce the best quality coffee.
Coffee tourism is a niche that covers the history, culture, products, tradition, and coffee consumption and includes the visiting of different countries where coffee is grown for tours of coffee farmers and plantations where visitors can talk directly with farmers or the producers, engage in things like harvesting, learning about coffee cultivation, tasting, and also buying some souvenirs to bring home for gifts and home use!
We also arrange coffee tour packages in Sipi Falls Kapchorwa on Mount Elgon since Uganda is ranked among the world coffee producers, producing around 2 million bags of coffee each year.
Did you know that coffee is the most popular beverage after water in the whole world? A coffee tour safari in Sipi Falls Uganda is your real answer!
The best Ugandan coffee is of course the one from Mount Elgon at the stunning Sipi Falls according to the sources in the country from Uganda Coffee Development Authority (UCDA), with higher altitudes and a propitious climate yielding beans that reveal a very clean cup and that is the Arabica Coffee!
The taste profile of Ugandan Coffee keeps changing depending on whether you take the Western coffee (DRUGAR) or the Eastern fully washed coffees from Mount Elgon! The taste also varies because of the two major different types of coffee Robusta and Arabica.
But not to go very far, Ugandan coffee has got a smoother mouthfeel aftertaste with hints of stone fruits.
Is Arabica or Robusta coffee better?
The two coffees dominate the coffee market, but Arabica has been rewarded as the best of the two coffees. Arabica is standalone while Robusta is not and, in most cases, they always blend it together to give Robusta a better-tasting cup!
Robusta is twice as caffeine compared to Arabica meaning if you drink it alone, it's slightly bitter while Arabica has got sweeter taste profiles with low acidity and is typically a smooth cup!
A rich coffee is one that feels full and satisfying with intense flavors.
Which flavor of coffee is best?
According to the coffee market and its flavors, we have selected up to 6 best flavors of coffee that you can keep trying!
Did you know that flavored coffees are like art? These flavors make your cup extraordinary!
People have got many reasons why they like flavored coffees, others like the taste and flavors that they don't get at home. And, the way flavored coffee tickles our taste buds with a hint of something extra is tantalizing and delicious!
Vanilla; vanilla coffee takes the lead here because it adds amazing nuance to your cup. The taste of vanilla flavored cup combines the subtle nuances of vanilla extract with that bold distinctive texture. If you get the chance, try Sipi Falls coffee flavored vanilla coffee because it creates a sensory experience that anyone can appreciate even if they have a weakness for coffee or not!
Caramel; try caramel and coffee, we assure you that it's a perfect match made in heaven! The fusion of creamy, rich caramel and roasted gives a flavorful experience that even a non-coffee person will be inclined to appreciate!
Hazelnut; even if you don't like nuts, hazelnut is a dark roasted nut that adds character and complexity to your cup of coffee resulting in creamy delicious sweetness flavors.
Berry; the berry-flavored coffee is something unique and perfect if you need to hit refresh! It waves your senses up and gives you a caffeine rush and leaves your buds with some fun aftertaste!
Cocoa mint; is a true hidden star when it comes to coffee flavors because it's soothing and subtle.
Pumpkin spice; pumpkin spice is a blend of cinnamon, cloves, ginger, and nutmeg. Who doesn't like pumpkin spice? The time the leaves start changing color, remove the seasonal blend and enjoy the good aromatic taste of your coffee!
Which type of coffee is best in Uganda?
The best type of coffee in Uganda is the Arabica coffee that grows in the Eastern part of the country around the Mount Elgon region near the Kenyan border with altitudes of 1,300-2300 meters above sea level. Mount Elgon Sipi Falls coffee still leads in the final cup! The coffee in this region is mostly intercropped with farms of bananas, beans, cabbage, and pumpkins and shaded with large African trees like Codia African, fig-trees, and the Nandi flame trees to stop water from evaporating from the ground and feed the soil with their leaves encouraging agroecological system.
And not forgetting Mount Rwenzori known as the mountains of the moon on the southwest of Uganda border to the Democratic Republic of Congo. This region also grows some of the best Arabica coffee in the world and the coffee here is growing at an altitude of 1,500- 2500 meters above sea level.
The soil in this region is rich with nitrogen that creates a terrain that is well suited to the growing of Arabica with milder and fruity notes of ripe tropical fruits like passion fruits and mango combined.
The west of the Nile also grows Arabica coffee in the areas of Zombo and Pydar with altitudes of 1,300-1,600 above sea level and are mostly shaded with some indigenous trees like the banyan tree plus others and it's known for their citrus profiles!
Which country coffee is best?
Of course, many people around the globe believe that since Ethiopia is the birthplace of coffee, it deserves to be the best coffee country with the best coffee in the world!
Which districts produces the most coffees in Uganda?
Generally, the western region produces most country's coffee in the districts of Ibanda, Kasese, Mbarara, Ntungamo, Bushenyi, and Rukungiri. The central districts are Mpigi, Mityana Luwero, Kagunga, Rakai, Mubende, and Masaka.
Other producing districts are Kamuli, Jinja, Buwenge, and Iganga and these are the worst producer districts with a very poor quality because of post-harvest handling and they pick mainly premature cherries resulting in low quality.
Why does Arabica coffee grow well on the slopes of Mount Elgon?
There is nothing that beats the soils of Mount Elgon, the volcanic soil here encourages the well growing of Arabica with its rich mineral resources and favorable weather conditions, and again cold for pests and diseases that affect coffee to survive here giving coffee a green light to grow well!
The Bagishu and Sabiny are the only two tribes on the slopes of Mount Elgon that grow coffee around Sipi Falls in the Kapchorwa, Kween, Bukwo, Bulambuli, Sironko, and Mbale regions.
What else do you want to know about Sipi Falls coffee?