Chebonet
Clear Waterfalls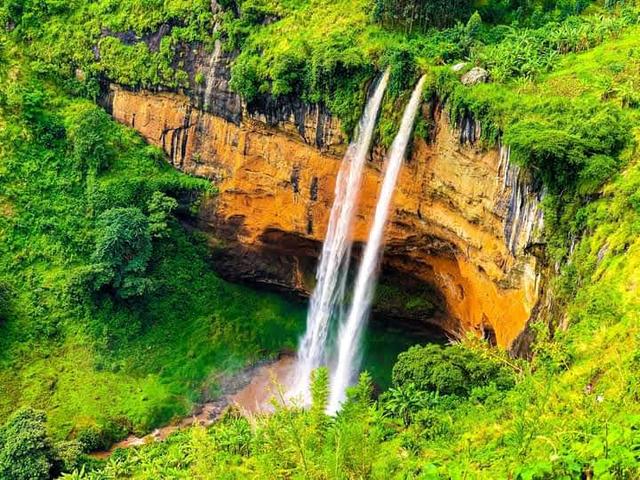 Located on the north edge of Mount Elgon, far from the main travel destinations are the Chebonet Clear Waterfalls. It is a beautiful landmark in the eastern part of Uganda with amazing views of Karamoja region in the far distance.
Within a hiking distance of about 3-4 hours from Sipi you can reach this place. For those who do not want or do not have the time to hike, it is possible to get closer by car.
The waterfalls are remarkable with an amazing view. Being on top of the waterfall, you will have a great view of the falls and the valley. It is also possible to hike to the bottom of the falls.
Get on touch with us, we are happy to guide you and show you this amazing place.
Price per Person
Foreigner: $ 20,- / UGX 70.000
Ugandans: $ 12,- / UGX 40.000